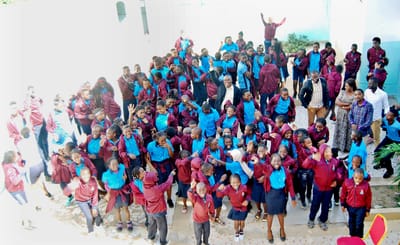 Admissions
IBS seeks to enroll students of good character and demonstrated academic, sport and cultural ability and achievement. Our vision, as a Group of schools is to develop our students to become global achievers. Students who want to take advantage of the opportunities for growth and development and who will bring a broad range of backgrounds, talents and interest are encouraged to apply for a place at this progressive high school.
We admit students from any ethnic, cultural and linguistic background as our methods are well tailored to helping students learn from a culture or language that is not theirs without losing their own individual identity. Our school is unique in the sense that it gives the student the capability of being able to speak and work in both French and English throughout his entire school period and beyond. We assist the English speakers acquire the French language skills and vice versa.
Admissions for a particular academic year begin from the month of June and due to our philosophy of not exceeding an average of 25 students per class, places are very competitive. Prospective students should therefore apply as early as possible.
For a more detailed information, it is advised to contact the school office.
We would love to see you or hear from you!